An Update to GregTech has been released!

Cue the fully automatic Changelog:
There we go. Bye 2020, and never come back.
Btw the post above is Post 404 of this Thread. XD
An Update to GregTech has been released!

Cue the fully automatic Changelog: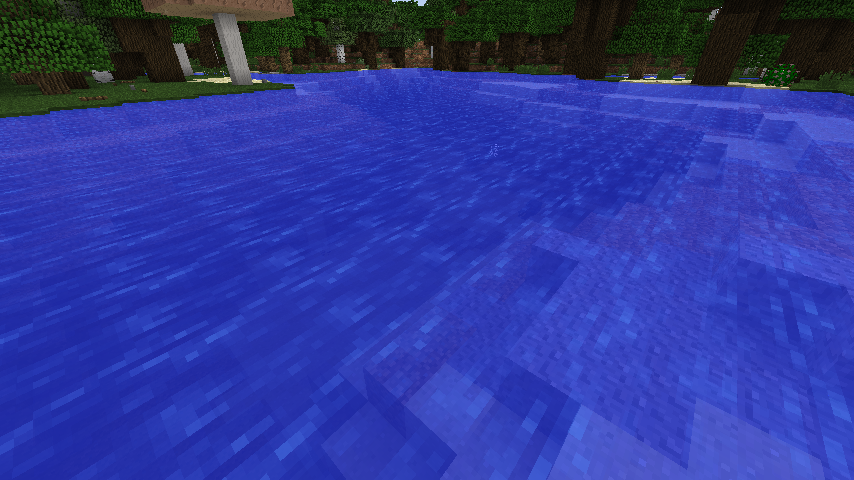 Happy New Year! And just as Hindsight is 2020, I fixed a Water Worldgeneration Bug, that I screwed up fixing in the last Release of 2020!
Say, why is there no mixer recipe to turn pohehe lava into obsidian?
Good point, there will be one to turn Pahoehoe into Basalt instead now! (Obsidian would require fully heated Lava)
Hrm… interesting… why basalt instead of obsidian? That has a totally different chemical makeup if you were to centrifuge it. I was thinking it would be nice to be able to extract some heat from lava with a heat exchanger first, then still be able to use it to make obsidian steel for reinforced rails.
Normally the chemical makeup would be the same IRL, but Lava in Minecraft is confusing, so Basalt and Obsidian got slightly different components instead for legacy reasons.
So the last time I tried making sodium persulfate for washing ore I used the then newly added lightning processor. Now that I'm looking at doing it this time, I checked all possible routes. There are several:
First, make sodium sulfide. There are two ways to do this. Both turn 4 salt and 1 sulfur into 3 sodium sulfide. The first method uses two passes through the electrolyzer and then a mixer, and the second method uses 1 electrolyzer and two mixers. The first takes 12000 water instead of only 6000 for the second. Both produce 2000 chlorine, but the first produces 4000 oxygen and 8000 hydrogen, and the second produces 2000 oxygen and 4000 hydrogen. If you ignore the water cost ( since water is infinite ), the first method takes more energy and produces more oxygen and hydrogen. If you don't have a bunch of oxygen on hand, the first method is preferable since you will need that extra oxygen in the next step, otherwise save some power at the cost of oxygen and use the second method.
Then you need to turn the sodium sulfide into sodium sulfate. There are two methods for this step as well. The first uses the lightning processor to make hydrogen peroxide first, then mixes that with the sodium sulfide. The second method just does it in one step with the lightning processor. The second method is a little simpler since you don't need a mixer, but it takes twice as much energy.
Or you can skip all of that and just made the sodium sulfate by mixing salt, saltwater ( so a second mixer with salt + water ), air and sulfur dioxide and you get some hydrochloric acid as a byproduct. That is FAR simpler and takes far less energy than any of the previous methods. If you don't want the hydrochloric acid, then you can just dump it into an ender trash bin, or into a bath and break it with a wrench or something to void it. This seems like no contest compared with the previous path, so why are they even there?
Now your real goal here is to get sodium bisulfate, so you can either mix that sodium sulfate with with sulfuric acid, or you can forget about making the sulfate in the first place and much more simply make the bisulfate directly just by mixing salt with sulfuric acid.
Why are there so many more expensive and convoluted ways to do something so simple?
Yes there is lots of ways to do stuff, some of which being way superior to others. Why does it matter that much? I just offer ways to do stuff with other stuff so you dont have to void it. And in some places Salt and Ocean are not common place, believe it or not.
I find this kind of realism to be great actually. Being able to do something in many different ways and then picking the one way that is the most suitable to you.
There's plenty of examples in real life where you can do something the expensive way or the cheap way, obviously most of the time the cheap way is superior in nearly all cases but you still CAN do it the other way if for example you have very specific needs to limitations.
In real life, industries actually do things inefficiently or expensively because there's other factors they need to consider… Such as industrial waste.
In minecraft we can simply "void" stuff as you mention @psusi but in real life we cannot. So the only thing missing really is the inability to void stuff…
Short of causing a division by zero in real life (you can't make matter pop out of existence without there being some interesting physical phenomena to go with it… I.E matter turning into pure energy in the process) you'd have to find some long term storage or processing solution to turn waste into useful stuff.
Just imagine if MC_GT or Mechaenetia physically forbade you from getting rid of waste entirely… The other options wouldn't seem so bad then.
Only because getting rid of Nitrogen is slightly easier than getting rid of hydrochloric acid. You also could mix the HCL with iron, melt that down, then electrolyze it if you want to get rid of the HCL without an ender trash bin or just breaking a bath to void it.
I just expected the different ways of doing it to have different trade-offs. Like the simpler way should take more energy or consume more sulcuric acid or something. This hands down no contest was a surprise to me.
Greg… I know I've mentioned this before but could you please de-nerf air vents? You said you made them work so infrequently to save some cpu time but how does it save cpu time if you end up needing to make half a dozen air vents just to keep up with a roasting oven? One can't even come close to keeping up with a roasting oven running at the minimum of 16 HU/t. I've got one bolted onto a drum to make sure that it always has plenty of room to accept more from the vent, and using a huge rubber fluid pipe to the roasting oven. It seems the vent injects 16000L of air, but only every 16 seconds or so. How about every 4? Or better yet, reduce the consumption of the air to be on par with pure oxygen instead of 4x as much.
I just checked the math and roasting sulfur with only 16 HU/t takes 8000L every 16 ticks. So to keep up you need a full 10 air vents. That seems ridiculous.
I think you added an unburnable trait recently that makes items made from that material immune to lava? I notice that it is on tungstensteel, but not pure tungsten, nor tantalum-halfnium-carbide, which is even higher tier and melting point?
It definitely is on pure Tungsten, where are you looking?
I was looking at drums when I noticed it. Seems to be on tungsten ingots, but not the tungsten drum.
Hrrm the Tungsten Drum technically has the "ANY TUNGSTEN" material, which might be missing the tag. Lemme fix that.
[CHANGED] Air Vents now do 256000L per 329 ticks at a time, instead of only 16000.

So to make full use of it you must attach it to a tungsten drum? How about reducing the ticks? Or better yet, just put it back the way it used to be? How much cpu time are you really saving by not having the vent run on every tick, when instead you have to have drums and pipes that do run every tick? Just whacking one directly on the machine and having it run every tick can't use more cpu than a pipe network can it? Or heck, every 10 ticks is probably enough to refill most machines before they can complete another recipe and stall. Maybe you can even make it so that it doesn't need to tick at all when the machine it is attached to isn't running?
Or you could just attach that Vent directly to the Roaster.

Also using better throughput Technology should be rewarded.
Edit: I will offset the ticking based on the Side at which the Cover is placed. This will make it possible to use multiple Vent Covers on one Block.
This is wonderful, I did try putting more vents on a single pipe thinking it would help but then realized i only got the pipe's capacity worth of air every update. I had to place 4 pipes to make it work.
This was for a mixer recipe that took air and something else. Sulfur Trioxide or something?
However, it still leaves the question of "if i can just un-nerf by making more, doesn't the CPU load thing just become moot in the end?"
It's the same age old argument of "Solar panels are weak so lets build immensely massive arrays of solar power" to which the solution was to make EU losses in wire length a thing… IIRC.
We've come full circle haven't we?
The roaster only holds 8000L, so it will spend about 32 ticks running, then be out of air for another 297 ticks. What if instead of having the vent tick and inject air, the machine's auto input could try to pull air from the vent whenever it finishes a job and get a complete refill?