Hi, Greg!
Thank you a lot for your mod. I spent a lot of good years with it.
I have got some bugs after updating GT from 6.12.02 to 6.14.13.
Minecraft loading error and loadscreen corruption
After updating GT from 6.12.02 to 6.14.13 the game crashed when loading and I have got the following message: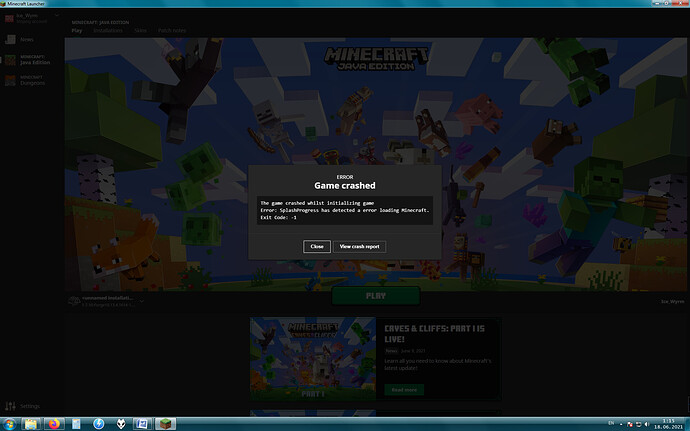 It is possible to start Minecraft then, but loading screen looks like the screen resolution is wrong.
Redstone signal transmission corrupted
I have an automatic crucible based on 18 droppers, connected to sensors with Red Alloy Wires. When a redstone signal arrives, these droppers are activated not once, but several times in a row. It makes impossible to use this setup for crucible automation.
It was OK in 6.12.02, and it becomes broken from 6.13.02 (or earlier?).
Item filter is broken
It is not possible anymore to place Item Filter into a pipe. It was OK in 6.12.02.
Nether stars
Looks like I need a lot of Nether Stars to build your high-level machines, but I don't understand how I am supposed to get them.
a) Wither Skeleton Skulls have a low drop chance and I don't like the idea to kill Wither 20 times.
b) Nether Stars, Netherite Ingot, Netherite Scrap ingot and Netherite Scrap Powder are not replicatable in Matter Replicator, right?
c) Bedrock Netherite Ore is impossible to find (does it really has a chance to spawn like 1 per 8000 chunks?)
d) Small Ancient Debris Ore does not spawn on the surface and could be found due to branch-mining only (1-16 blocks per chunk?).
What I supposed to do? Should I mine for 3 hours every day for a couple of months to get Ancient Debris in necessary quantity? Or should I say "2 months of real life have passed", turn cheats on and take 10 stacks of Recycled Ancient Debris?

With all due respect, this is just a game, and a mentally sane person will definitely refuse to spend hundreds of hours of real time in boring excavations.
Thank you in advance for your comments.