I made GT6 skyblock modpack so I introduce here!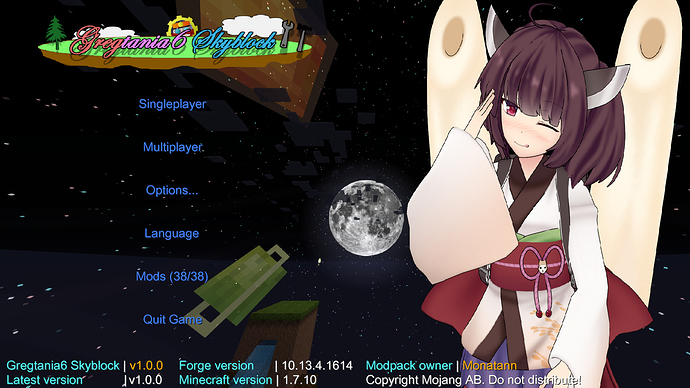 Gregtania6 Skyblock
This modpack theme is "Learn and enjoy Gregtech6 through skyblock" .
It's just developping so please think this is alpha version.
If you want to play in difficult recipes, normal world type or more tech and magic world, I suggest you don't play this one and wait my 2nd project(300+mods) lol.
Download
You can find in
Curse
.
Before downloading this modpack, please see warning notice on curse page.
Quests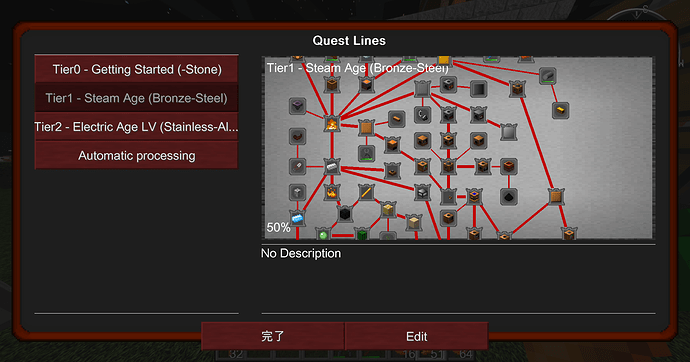 I wrote quests till Steam age. If my main world reaches next age, I'll add quests.
Mods list
I wrote excel file that contains license list and gregtania6 tips.
Please see here.
Server list
These server are not official but I heard. If you are interested in, you can go.
* Chinese
1. 萌遇のMC
Server: https://play.mcmod.cn/sv20181395.html
QQ: 397419244