The mixer on the right side can't finish a recipe - it works for 1 sec and then loses power and restarts periodically. Why?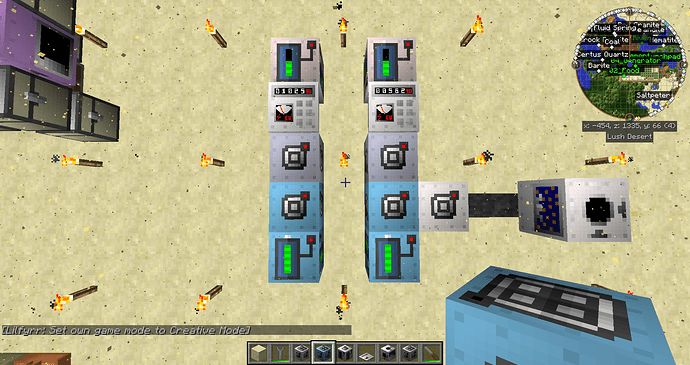 Both sides' EV battery boxes have 4 batteries. The MV box on the left has 4 empty batteries and the right one has 2.
On the left side, the EU meter shows 2047 every other tick, and every now and then it outputs an extra packet so that the actual average EU/t is 2048 (tested with lower voltages where the time constants are shorter). This means that the HV-MV transformer can output 4x256 EU every tick - which it does to fill the batteries.
On the right side the HV-MV trafo outputs two amps to the battery box and still has 2 amps to spare. The MV-LV transformer should be taking one of those amps every four ticks or one amp of 128 EU every other tick (I'm not sure exactly how that works, but I know the transformer output can't go lower than the nominal voltage -128 for the HV-MV trafo… meaning it can't output packets of 64). Either way, there should be more than enough energy to run the (LV) mixer. It needs at most two amps of 64 (63) EU and 65 EU/t on average.
Even if I move the mixer directly to the transformer, the behaviour is the same. If I remove one battery from the MV battery box, it starts working.
EDIT: the EU meter on the left was set to average in the image so it doesn't correspond to what I wrote in the text.