As indicated in the title, the brightness of the ocean replaced by gregtech looks unnatural.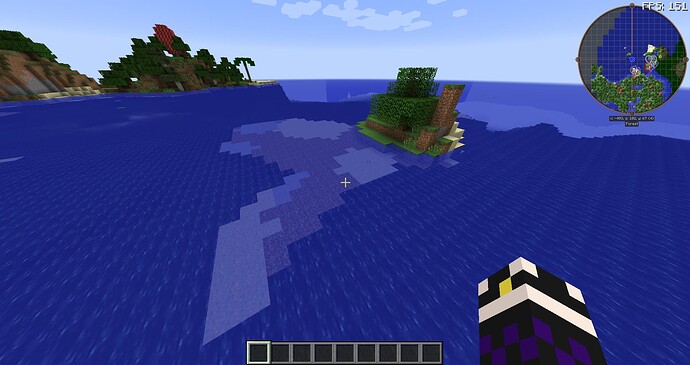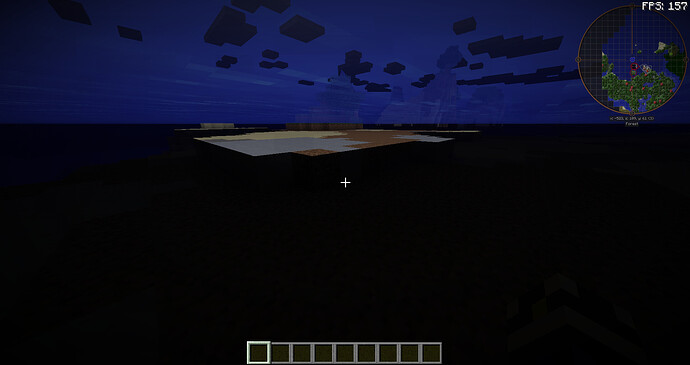 Is this the intended look?
This doesn't happen with Smooth Lighting does it?
It is rendered as shown regardless of whether smooth lighting is turned on or off.
The image is with smooth lighting on.
My ocean has always looked like this, I assumed it was a feature of GT. If you break a block at the edge of the shadow the lighting will update in that area.
Oh your issue is the vanilla Light Engine Bug… Yeah I dont think I can fix that one, you will have to fix it yourself by updating the spot.
It might be worth trying the ArchaicFix mod. Its description states that it fixes many lighting problems. Although I don't know if it fixes this problem.
I tried ArchaicFix, but it didn't fix this problem.
Dirty water and river water do not seem to have this problem.
Is there something special about the ocean water?
It would only fix the issue if you actually generated the world with it i think.
And it sometimes happens with Swamp Water too, but not River Water because River Water doesn't have the additional darkness.