I made a scheme of a solar farm unit. It shall produce 256 EU/t (HV or MV), but I haven't tested it yet. Could it be more efficient? Legend:
Blue for a solar panel
Green for a transformer (the darker the higher voltage)
Red for a cable (the darker the higher amperage)
Under four ULV-LV transformers should be cables that loose 2 EU/t, so the overall voltage that goes in LV-MV transformer that is right beneath the mid ULV-LV one is exactly 256 EU/t. The overall loss is 32 EU/t. And the MV-HV transformer beneath LV-MV one in the middle.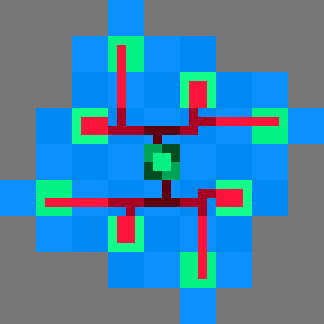 Here is a more plain scheme.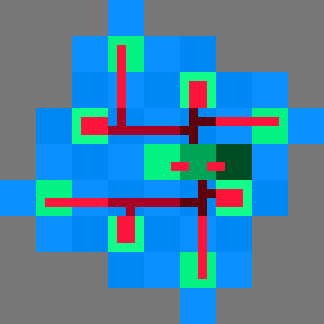 I thought of making a unit with additional panels on top of each ULV-LV transformer, but it's much clunkier. This one shall yield 330 EU/t.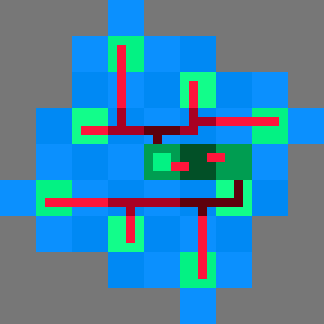 Do anyone uses solar farms at all

Also, why are there no windmills in GT6? That's sad.