Needless to say I did look at a Tutorial before I actually started the Game, because I did not want instant Death Fun. XD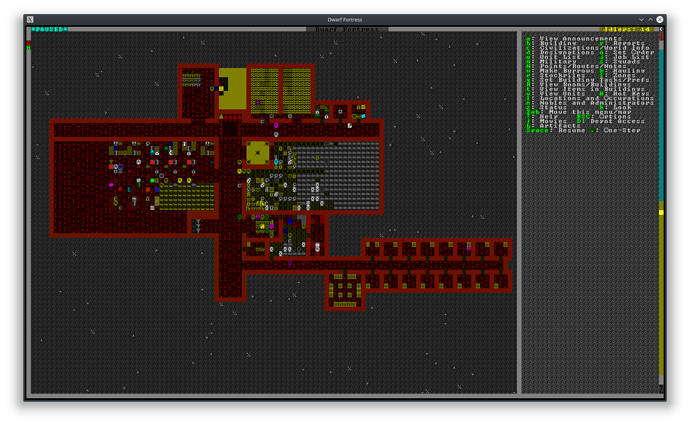 I prefer having everything on the same level for starting up at least. Yes I fucked up the digging at the entrance Area and it got one too deep. XD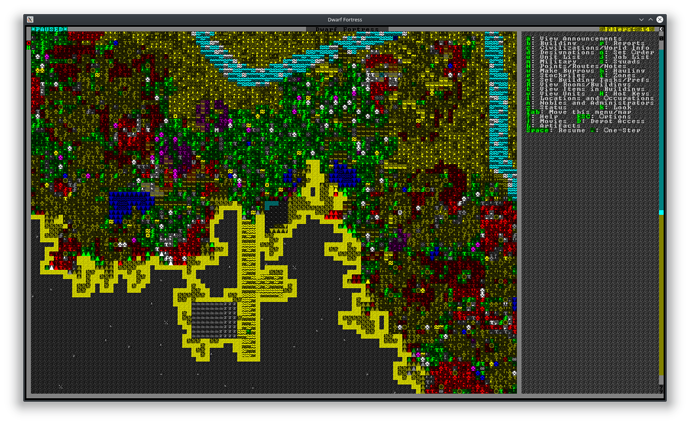 and that in the middle is the Entrance into the Cave. Not the Sand Tunnel leading to the Refuse pile, the thing to the right of the Sand Tunnel going downwards.
I selected one of the possibly best Spots on the Map on a Calm Island far away from the Continents, with 2 Biomes (Jungle and Desert as far as i can tell) and a Brook in the 4x4 embark Area. Shallow and Deep Ores with Flux and Clay, aswell as light Aquifiers on the top left corner being available here.
The Controls of the Game are absolutely garbage from my PoV, Cursor Persistence doesn't exist (always resets back to center of screen once I am done doing something) and Mouse Support only works in Dig Mode.