I see you are having fun. Nice

Just be aware the Rain Checks are also on adjacent Blocks horizontally, so dont build too close to the edge of the Roof, since it checks a "plus" shape.
This has reminded me of that legendary Windows XP screensaver: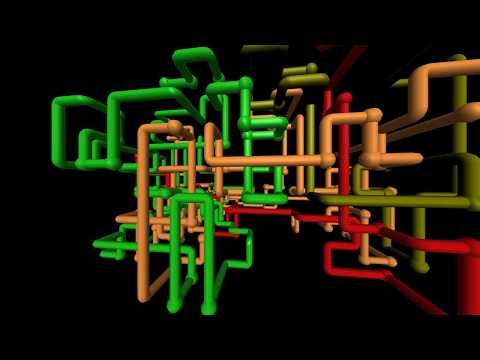 If I had such a base, I definitely had these pipes in my worst nightmares.
pipe spaghetti is wonderful and no base is complete without it
Now Greg need to code flying toasters which attack AFK players.
Wait the Tubes was XP? I thought Win 98 had it too…
I don't know for sure, actually. I'm not that old and my first OS was Windows XP, so I thought this screensaver first appeared there.
Im quite sure I had this screen saver on my win95 pc as well