This is a tool that I have been working on for a bit.
The ModPack Manager is a tool that allows you to Manage your ModPacks a lot easier.
It is not a Minecraft Launcher, and it will never be. But it is basically a Replacement for the Twitch Minecraft Launcher that allows to download/update packs.
Not everyone likes using Twitch and here comes in the MPM (ModPack Manager).
It is fairly simple in usage providing a lot of features, like:
Changing Mod Versions on the Fly
Information about when a Mod is up to date or not and when the latest update was
Exporting/Sharing packs with its own or curseforge ModPack format.
Viewing the Changelog of mods without opening curse Pages. (It will combine the changelogs between the selected & current version to 1 giant changelog)
A Local Mod Repository that will keep track of Mods versions.
Keeping Track of and auto adding Dependencies.
Modifiying ModPacks or Adding Mods with just copying links or just from the Local ModRepository
Importing Packs from different sources, including custom ones, and if modfiles are known the links to the mod for updates does not have to be provided.
Disabling / Enabling Mods with a press of a button
Ability to mark Mods to be Server/Client only for easier managment of Sided ModPacks.
Downloading Packs from curse. Basically automating the entire process.
Compatible with any launcher that uses the standard Minecraft Instance folder structure
Main Window: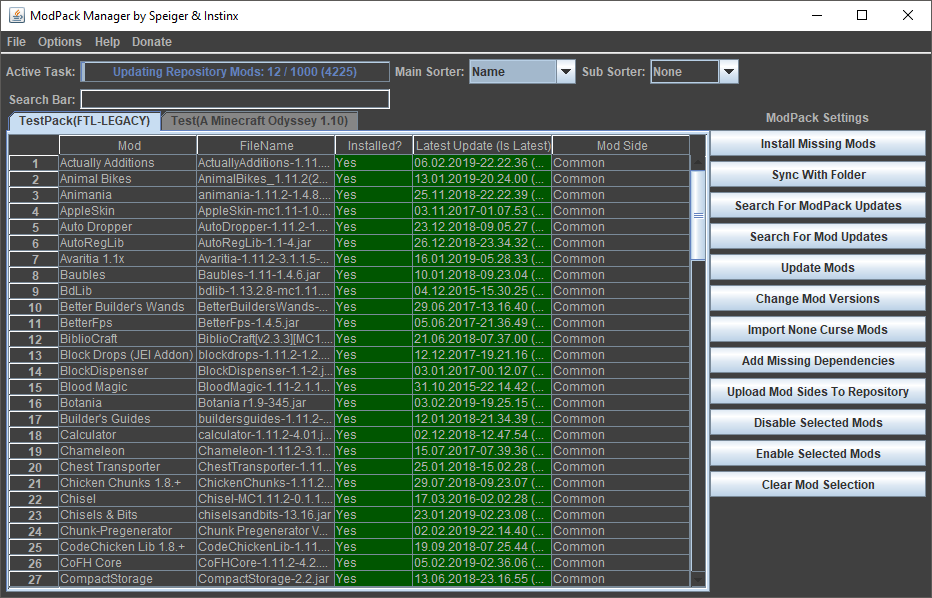 Main Window which shows all the nessesary information to you, providing useful features and ofc keeping track of Updates.
Mod Repository: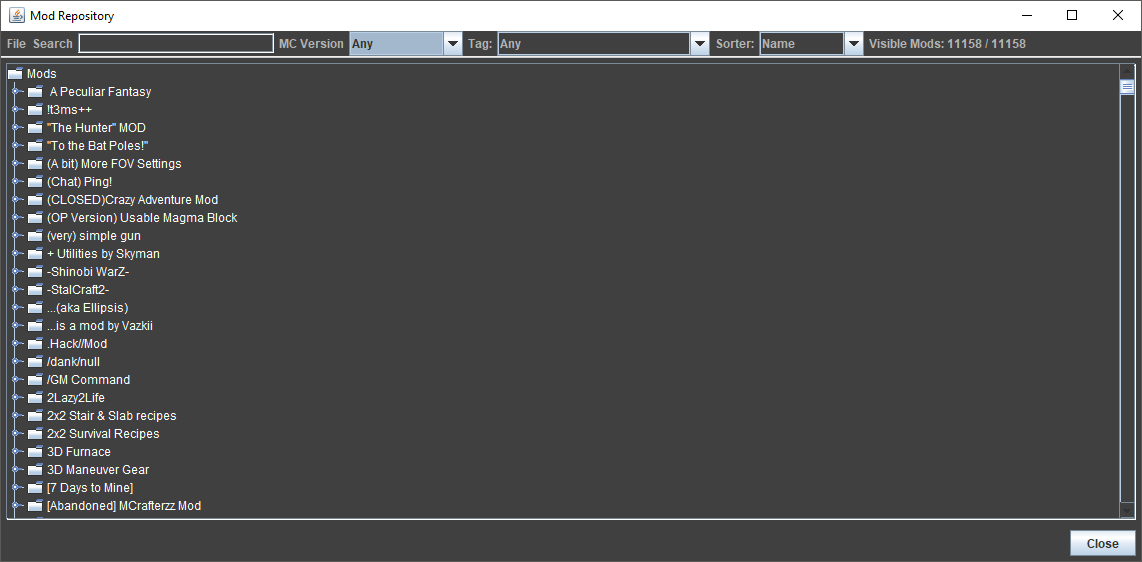 A view of every single mod it keeps track of. With filter options, Keybindings for faster adding/removing/openpages these mods.
The Repository also keeps track of Dependencies and Mod Sides which then get automatically applied when creating/installing a Pack.
Changelog Window: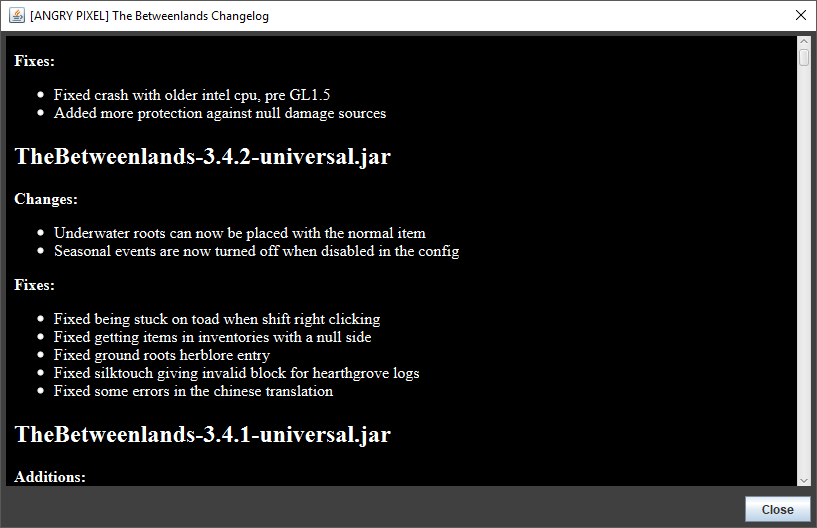 A Compressed view of the Changelogs of the current selected mod. Making view a lot easier.
This provides full HTML 5 support allowing HyperLinks & Pictures to be displayed too.
There is also a MultiView Option if more then 1 Mod is being Viewed for easier use.
Change/Update Mod Version Window: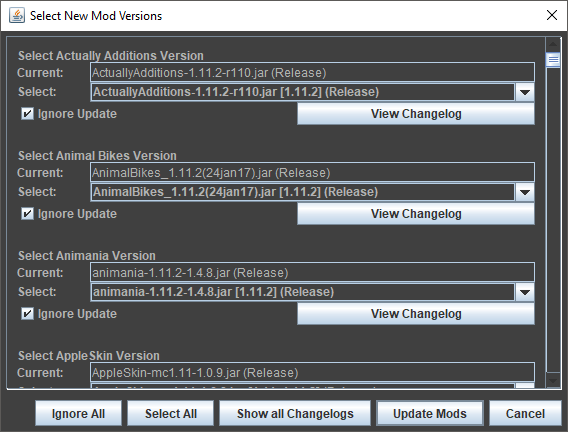 This window allows to easily change mod versions on the fly having a lot of things a lot easier.
The Export Window: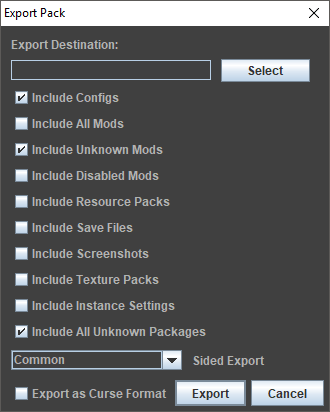 It allows to export the Packs as wished.
The Window to find new Mods: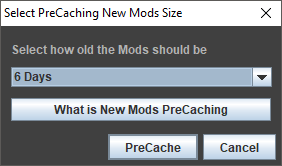 This Window allows to search on Curseforge for new Mods based on how old they are.
This is not for "ModUpdates".
ModPack Manager V1.3 Spotlight by ScottoMotto

ModPack Manager license: Creative Commons 3.0
Requirements: Java8 + JavaFX (OpenJDK is special make sure you have it installed)
If Linux makes problems: Here is a possible Solution: ClickMe!
Downloads:
No Present because curse blocks all thirdparty non browser access to the website.