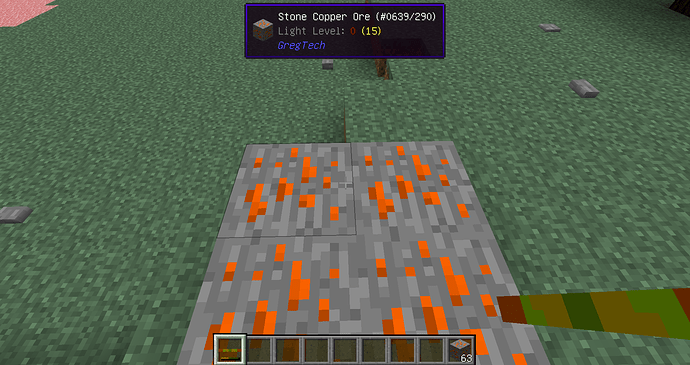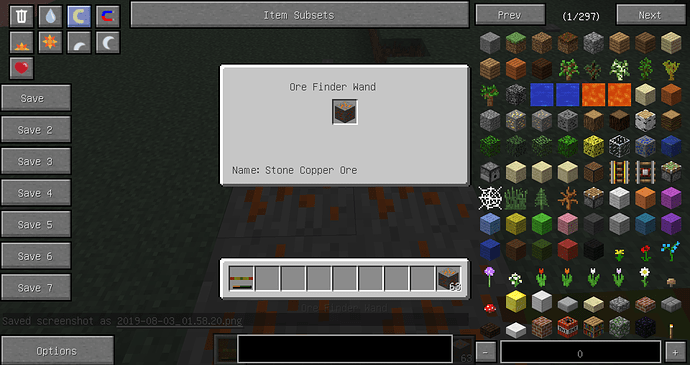 I Will Find You! (IFU)
You can search nearly Ores with the item which is added by this Mod.
I don't update and support this mod.
I don't accept any suggestion or dissatisfaction things.
The way to use
1. Make Ore Finder Wand.
2. Shift-Right click to the ground and open GUI.
3. Input an Ore stone.
4. If there are the Ores / Layer Ores which you inputted in 4*4*40 (x*z*y) block, Ore Finder Wand alerts to you.
Download
My website
License
IFU Unofficial
Copyright (c) 2019 monatann
The code where I have written is All Rights Reserved.
You can use this in personal usage, but you may not re-upload without my permission.
I don't have a plan to give source code without original author and critical contributor of this modpack such as GTNH-Team now.
However if you really want, please contact me. I can help as well as possible.
I'll change above restriction if your thought resonates with me.
I don't get any responsibility whatever you are caught troubles by using this software.
About to original author
There is a mod which is called "IFU" in
GT New Horizons Modpack
.
However, it only works with GT5U, so I modified some codes to work with GT6.
I really thank EnnekPL and GTNH Dev Team for making almost codes.
Here is
their repository
and
license
.
Original IFU License
Copyright © 2017, 2018 EnnekPL & GTNH-Team under the MIT License

The MIT License
Copyright © 2017, 2018 EnnekPL, https://www.youtube.com/user/EnnekPL
Permission is hereby granted, free of charge, to any person obtaining a copy
of this software and associated documentation files (the "Software"), to deal
in the Software without restriction, including without limitation the rights
to use, copy, modify, merge, publish, distribute, sublicense, and/or sell
copies of the Software, and to permit persons to whom the Software is
furnished to do so, subject to the following conditions:
The above copyright notice and this permission notice shall be included in
all copies or substantial portions of the Software.
THE SOFTWARE IS PROVIDED "AS IS", WITHOUT WARRANTY OF ANY KIND, EXPRESS OR
IMPLIED, INCLUDING BUT NOT LIMITED TO THE WARRANTIES OF MERCHANTABILITY,
FITNESS FOR A PARTICULAR PURPOSE AND NONINFRINGEMENT. IN NO EVENT SHALL THE
AUTHORS OR COPYRIGHT HOLDERS BE LIABLE FOR ANY CLAIM, DAMAGES OR OTHER
LIABILITY, WHETHER IN AN ACTION OF CONTRACT, TORT OR OTHERWISE, ARISING FROM,
OUT OF OR IN CONNECTION WITH THE SOFTWARE OR THE USE OR OTHER DEALINGS IN
THE SOFTWARE.