I'm using version 6.14.03 of GT. I have a setup where I want four queue hoppers to each emit one stack (at whatever stack size they are configured to):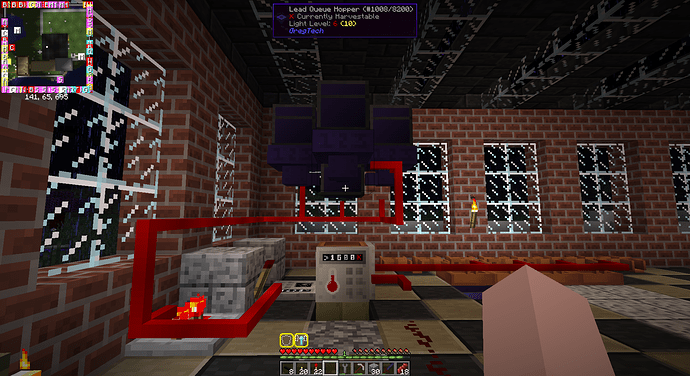 I am having an issue where all hoppers except the leftmost one can pull/push stacks if I give a 1-tick-wide off pulse, but the left hopper requires a 2-tick-wide pulse. Configuring the redstone to make a 2-tick pulse does not work for me because then the other hoppers operate for two cycles.
One thing I noticed is that if I remove and replace the other queue hoppers, they also require a 2-tick pulse to operate. However when I reload the world those hoppers are back to working with 1-tick pulses, while the left hopper still needs a 2-tick pulse. I have tested the same pulsing mechanism in a creative world and there all hoppers require a 2-tick pulse.
Let me know if I need to supply more information.