Uh how does that protect you from jumping into the Crucible by accident? XD
And pretty sure Molds dont do instant kill damage when touched.
I left a block ontop just in case I need to place a dirt. It would be awkward to break this multiparts, if I'd die somehow. However, there is a nice way to walk on all this cobblestone casing, so I think I would be accurate enough to not fall into the crucible.
I wasn't sure if they do, I remember dying like 50 times near around crucible on my previous save, so I've blocked them just in case. Also I can walk now ontop of them, so I think it's better this way no matter if molds do damage or not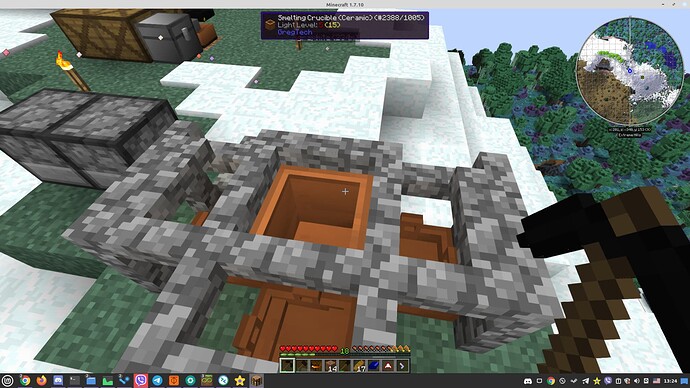 A big solution for a big problem.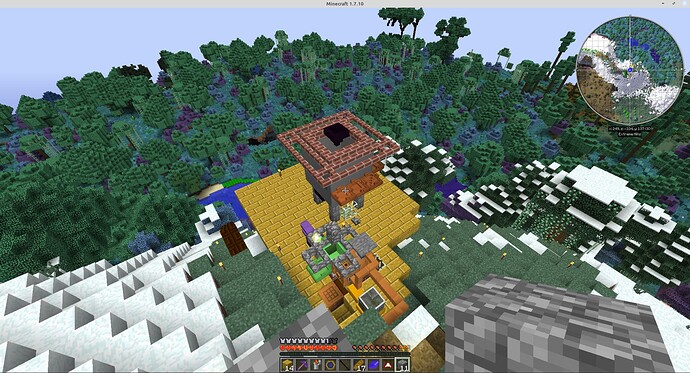 I think I need to move this easy flammable water pipe underground.
Lovely magic forest biome in the background. I have my base in one, on suicidal hard monsters. I have a moat that doubles as a mob grinder, so free unlimited redstone and glowstone from witches. Why live on the mountain?
I thought it'd be cool to build a factory on a mountain. To be honest I'm not sure it was a good idea afterall)
Height is typically a good defense on the worlds I play. Otoh, you could go full underground.
I wanted to build something beautiful, but I've forgot that it isn't my thing at all)
I rarely get to go for beauty when it's tough to survive. I do strictly practical, easy to defend, segmented, and rooms to hide!