Is it possible to turn off Zirnox reactor using redstone? Possible reason - energy storage is full.
Automatically turning it on or off isn't possible right now. The easiest thing you could do right now is reducing the amount of fuel rods so that the energy output more closely matches your network's demand.
Total energy from zirnox fuel rod is roughly equal to (heat x duration). That is, much much lower than in GT6

. What about other reactors, like RBMK?
One example I remember: 150 x 150_000 == 22.5M for LES fuel rod. Various plutonium, uranium, thorium fuels output several times less.
I don't actually know how much one fuel rod is actually worth, the math is a fair bit different than in most reactors. But for how easy it is to use and how cheap it is I'd say it's a fair amount

Not sure what you DIDN'T say. Was it "RBMK reactors explode easily", or something?

RBMKs are actually incredibly safe so long as you follow this short and easy checklist:
Knowing the way neutron flux travels between columns and the difference between ReaSim and non-ReaSim parts
Being able to approximate how different fuel types react with each other (e.g. the dreaded linear-linear chain reaction)
Either using an adequate amount of boilers or using a higher steam compression level (with the consequence being higher average temperatures and more turbine steps necessary)
Having sufficient cooling and steam processing infrastructure since failure to do so will void excess steam from the reactor, starving the reactor of water with closed-cycle cooling
Knowing the dos and don'ts of open-cycle and closed-cycle reactors (never do open cycle)
Knowing how exactly radiation leaks occur and how to stop them
Being able to design a reactor that both doesn't waste neutrons unnecessarily by using absorbers or just voiding them while at the same time regulating them enough to not instantly blow up high-reactivity fuels
Knowing your moderation efficiencies
Making sure no ducks are present in your reactor room before starting
Being able to sustain the reaction above a minimum baseline to avoid xenon poisoning
Having the reactor and all relevant infrastructure chunkloaded at all times
Knowing the importance of control rods as well as the inherent danger of control rods
Avoiding hitting AZ-5 on a reactor close to tipping point at all costs
There may just be a couple of points I missed but once you checked all this off you're (probably, most likely, perhaps) ready to safely (debatable) operate your very own second generation soviet nuclear reactor.
I dont know why but I feel like I need to create an HBM-NTM Subcategory on the Forum XD
(the github discussion pagest exist but hey, so long as I see it, I'll take it)
Eh, adding a "hbm-ntm" Tag probably works too for this.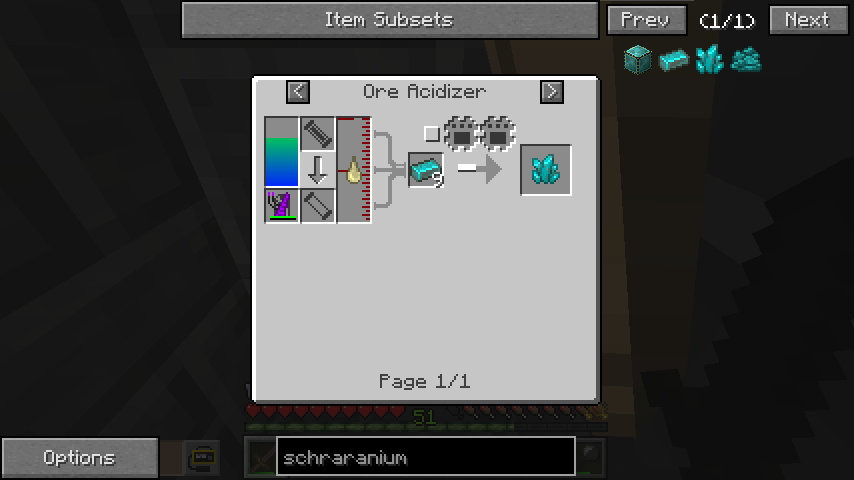 This recipe looks broken. But it works as intended in code (even tried acidizing a stack of 9 ingots - it converted 1 and there were 8 schraranium ingots in input slot after that).
I cheated schraranium ingots in to test. Can't really make them yet because I haven't yet made schrabidium the FUN way (nuclear explosion near uranium ore).
And that is why I am generating HBM Uranium Ore in one of the Veins. XD
Will rocks help finding them?
Found the issue, foundry molds' recipe generation would pull items from the ore dictionary and then change the stack size of the original stack instance instead of a copy. A bit weird how the ore dict yields the originals but it was easy enough to fix.
Its just like the other veins, so yes Rocks will help finding them.