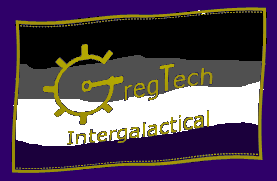 Yes, this edit is really bad. I don't care.
Weird, I could have sworn I explained to you back over on IRC, that I am Nonbinary, Antisexual and Panromantic, which is a wee bit different from Asexual.

Doesn't Antisexual fall under the asexual umbrella?
Not quite sure, depends probably on if you have a "physical preference" or not, and I do have one, so I do not think I would count as such. (yes I do not like saying the F-Word that ends on "-ish", and no I dont mean Fish)
I'm non-binary and grey ace by the way, hello fellow enby

Yeah I am all over the LGBTQA+ spectrum, hard to categorize me properly. XD
What about door-sexuals? We're not including the villagers now!
That aside, whatever floats your boat. You do you!
I think those converted to using Beds instead of Doors in later Versions. Sometimes things like that evolve. XD
I mean, what's a bed other than a door laying flat with a pillow.
*turns around and looks at two Mattresses stacked ontop of each other with a literal dozen Blankets on it *
Uh yes sure, Doors and Pillows are a thing that exist on normal Beds I guess… oh you mean in Minecraft? That is an Oak Plank Texture below the Bed. XD
Gender ∉ Attraction
Asexuality ∈ Sexual attraction, Asexuality ∈ Attraction but Asexuality ∉ Romantic Attraction
Edit: oh and Antisexual ∈ Asexuality because if you're disgusted by it you still don't have sexual attraction which is the definition of asexuality
Wouldn't your definition technically count Gays and Lesbians as asexual too? If we went really deep into the technicalities of "taking things too literally", pretty much anything that isn't "put reproductive thing into reproductive hole" would then count as asexual.
So going too mathematical on it, might not be the best Idea, because your logic could turn the Rainbow into Gray Goop.

Alright here's my shot
Asexuality ∈ a whole lot and it's really complicated and means different things to different people.