GT6's complexity is dwarfed by Gregicality, their
periodic table
has over 350 elements and a negative section.
you know, i was actually considering doing a proper GT6 playthrough for once (for real this time) but now i'm just scared
It's not so scary if you take it in steps. Broljsasd;flhsitite ore? Don't need that right now, can ignore! Copper? Definitely need that, setting up mine.
Oh yes, because you definitely haven't made a Mod with the same damn problem.

well yes but the difference is that i know my own BS in and out

I do too about my own BS, but we dont know each others BS! XD
That's not actually a chart for GregTech 6, it's one for some unofficial stuff.
Here's one. (Mostly-comprehensive GT6 ore processing)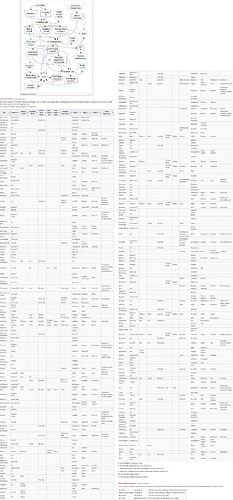 I don't know anyone's BS ):