So I decided to share how I would like a Row in the Advanced Controls Option Menu to look like.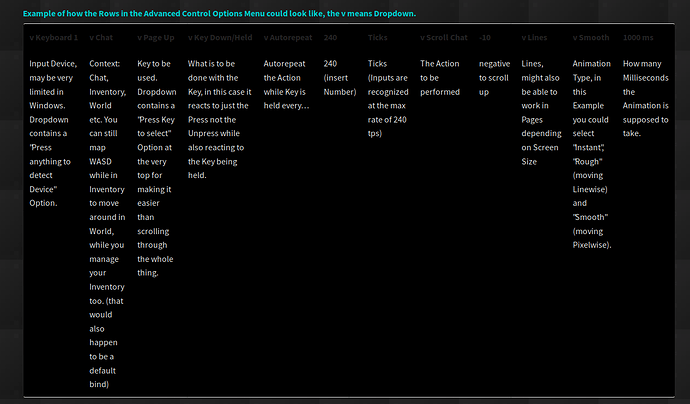 This is about the Finegrainedness of Control that I would like to allow. The TPS thing mentioned there might be inaccurate depending on your Computer.
Edit: Also that is how my Website looks in the Firefox Beta Dark Mode.