I've been having some trouble with ore dictionary prefix block filters. Apparently, they don't work in certain situations. Take this setup for example:
large sluice → hopper → item pipe → whitelist tiny purified ore filter → pipe & containers
___________________________ → blacklist tiny purified ore filter → pipe & containers
It seems to work when I isolate it from the system, but not when it is integrated into a more complex setup. However, I've had these block filters stop working in multiple (different) chains and I do not know why.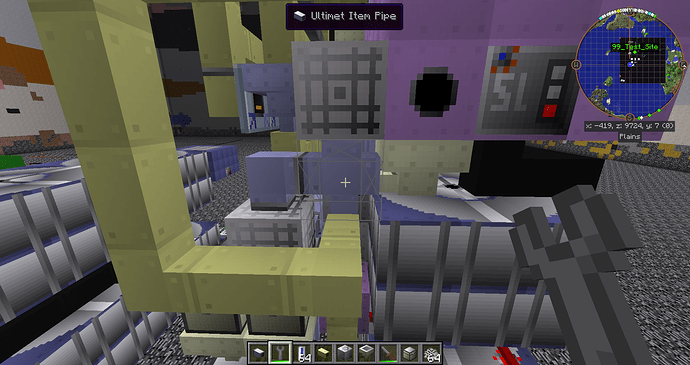 The top filter is whitelist, the bottom one is blacklist. Some stacks get through both, but then the pipes jam and nothing gets throught either. The restrictive pipe was just a test - it behaves the same way even when the bottom filter is moved one block up, replacing the restrictive pipe.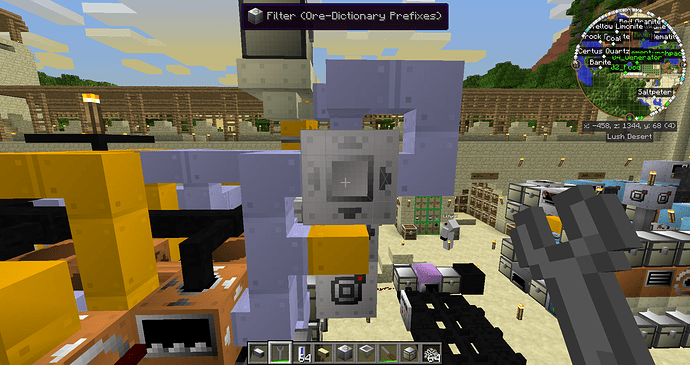 Similar deal here. However, initially the rightmost pipe was coming out of the filter at the top and things didn't work. Then we changed it to what you can see in the image and it seems to be working - though I am not convinced it will remain that way.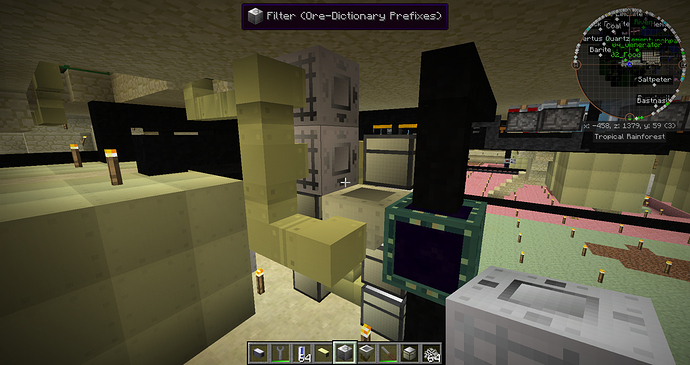 Alike the setup in the previous images, this one works for a time and then jams. The hopper contains cobblestone and ore, and nothing is coming through the filters. Furthermore, the pipe next to the hopper dropped green schist cobblestone when destroyed, meaning that it should have gone through one of the filters. On a side note, the vanilla cobblestone from the bedrock drill doesn't seem to go through the cobblestone ore dictionary prefix filter (ever).
Any help is much appreciated.