I found that the textures of potions in the bottlecrate is strange.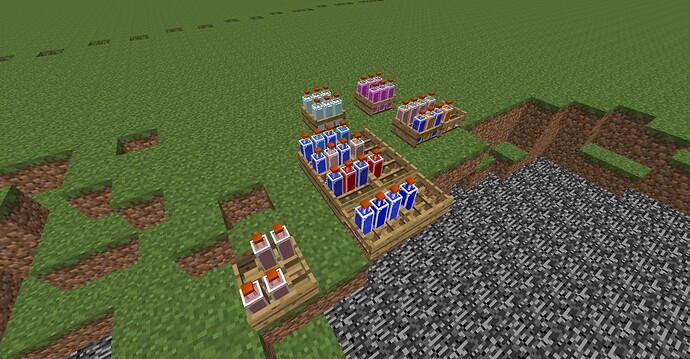 For example, some positive effects, such as fire resistance, water breathing, night vision, invisibility, healing, their shorter lasting time(common 3:00, splash 2:15) versions has textures which are same as the water.
But other postive effects(speed, strength, regeneration, has 6 versions) and negative ones(4 versions) do not have this issue.
So it is a special design?
Also, the blood bottle?
GT6.15.07