Hey Greg,
Im actually playing with DynamicTrees and would like to Request a Feature.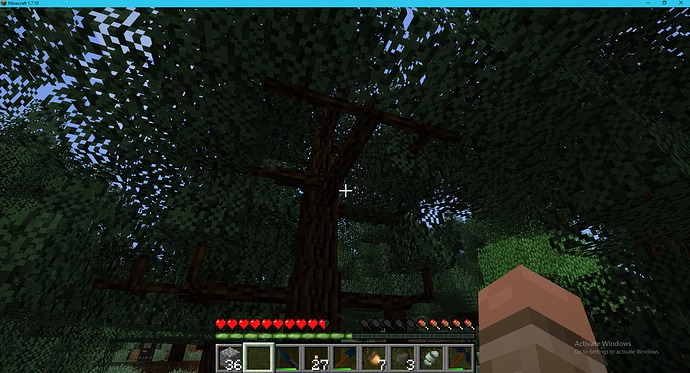 The Problem:
When you want to Cut a Tree you need more than 2 Minutes to do so (And you need a half axe for it)
The Issue itself:
I think DynamicTree uses a script which increase Hardness compared to the Log Count and i think you use a similar script which sums to the end.
The Solution? -> Hopefully
Disable your Cutting Script when DynamicTrees is installed? No idea if its that easy but i think thats the problem.